Maintains temperature for extended periods
Dual Liner/Bladder prevents water contamination of semen
Choice of two AV Case styles
The CSU Model™ Equine Artificial Vagina Kit contains everything needed to collect stallion semen for an equine artificial insemination program. Both Standard and Deluxe kits are available in two different AV case lengths (19" and 22") and two AV case styles. The SAV-103 style cases feature a smaller rubber cuff which allows easier installation of reusable latex products. The original SAV-102 style CSU Model™ AV case, with larger padded cuff, is also available.

The Standard Kits contain an Artificial Vagina Case and all equipment required to collect stallion semen. In addition, the Standard Kit includes all disposable supplies required for the first 25 collections. Additional disposable and replacement supplies may be ordered in convenient quantities as required.

The Deluxe Kits contain everything included in the Standard Kit and two additional items. The first item is the E-Z Boy® AV Assembly Stand which provides a convenient workplace for assembly of the CSU Model™ AV (22" AV Case only). The second additional item is the Collection Bottle Cover Warmer. This Cover Warmer preheats the Collection Bottle Cover to the appropriate temperature to ensure best results. Please contact ARS if you require the Collection Bottle Cover wired for 230V.
How to choose AV Length: The proper CSU Model™ AV casing for a stallion should be at least two inches longer than the length of the stallion's penis at the time of maximum erection. In selecting an AV Casing, measure your stallion from the abdominal wall to the tip of the penis.
The CSU Model™ Equine Artificial Vagina is sold by Animal Reproduction Systems under exclusive license with the Colorado State University Foundation. The CSU Model™ is the product of joint research and testing by Animal Reproduction Systems and the Colorado State University Animal Reproduction and Biotechnology Laboratory.
CSU Model™ Equine Artificial Vagina Kits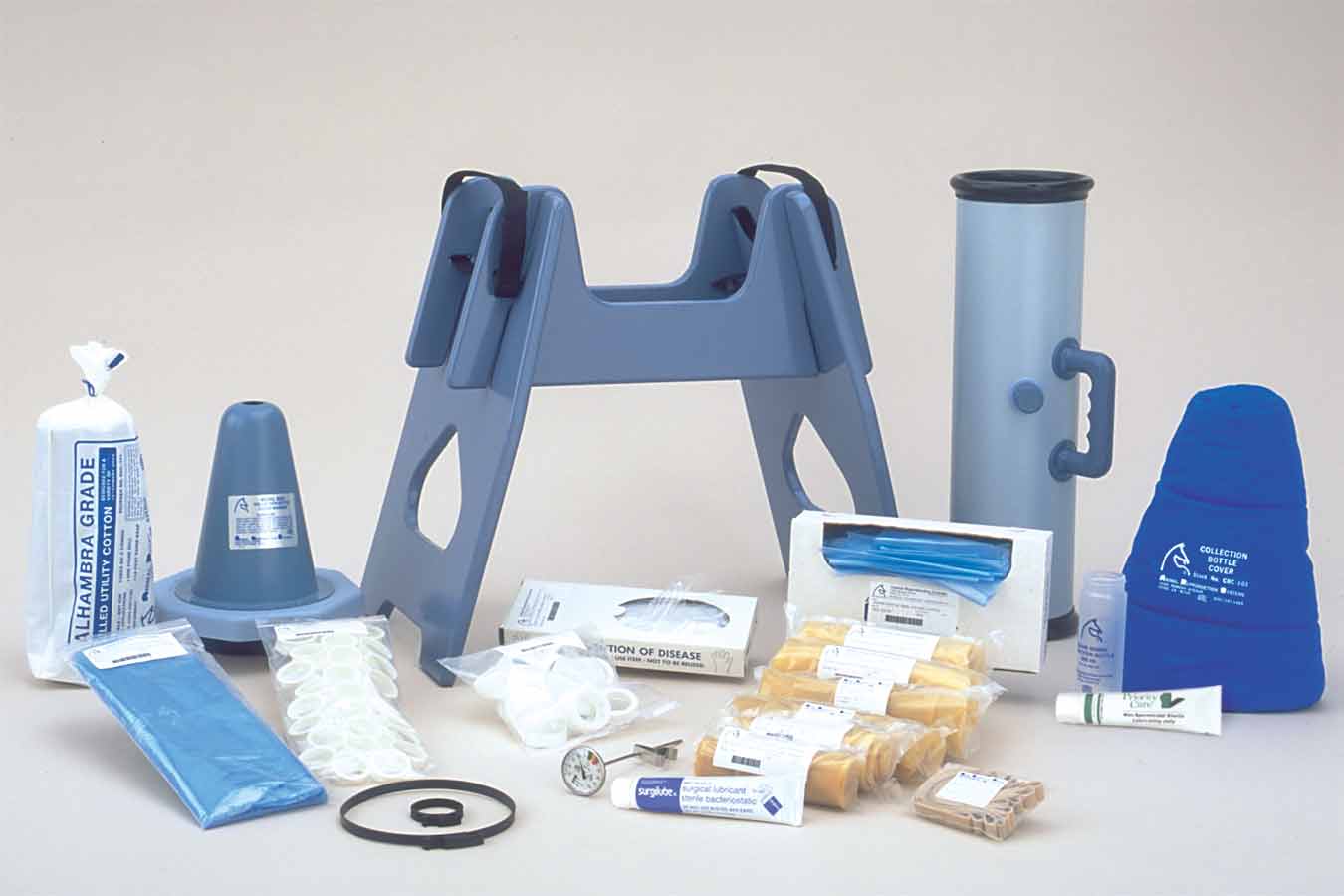 Animal Reproduction Systems
800-300-5143